The Google Pixel Tablet may support stylus input
Google teased a Pixel Tablet at I/O 2022, but didn't reveal much besides a few renders and a vaguely positive description. It didn't say whether it will support stylus input, but apparently it will – a Google tablet was certified by the Universal Stylus Initiative (USI).
USI lists the device only as "Tangor" (a kind of citrus fruit), which is clearly a code name. But there is no mistaking it, Google has only one tablet in the works – the Pixel Tablet. And even that won't come out anytime soon, it is expected in 2023.
As the name suggests, USI created a standard for styluses that works between brands. Google isn't new to USI, in fact, it has been a member since 2018 and some Chromebooks already support such a stylus (others use proprietary solutions). You can find the list on the official site.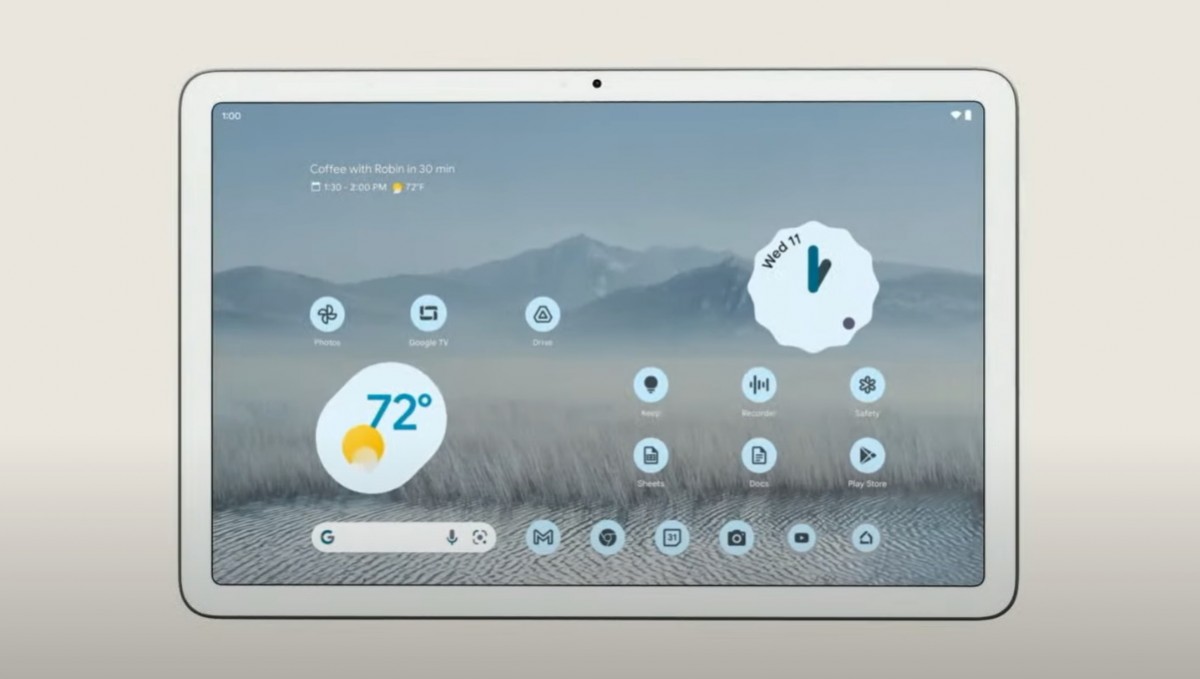 Official render of the Google Pixel Tablet
As far as we can tell, no tablets support an USI stylus. Anyway, the Initiative unveiled version 2.0 of its standard that includes a system for wireless charging of the stylus using NFC Wireless Charging (WLC 2.0), which can transfer up to 1W (a stylus doesn't need much). The new version also improved the tilt detection. It's not clear which version of the USI standard will be used by the Google tablet, however. Such details will probably have to wait until next year.