Surface Duo 2 gets June update with better Glance Bar support and Slim Pen 2 improvements
A new OTA update has begun rolling out to the Microsoft Surface Duo 2 that brings plenty of improvements and new features to the Microsoft foldable. The update weighs in at 736MB and brings the Duo 2 up to version 2022.418.98.
The Glance Bar is a thin area of the exposed displays that shows glanceable information such as time, date, and notifications. The update will now show notifications for 3rd party messaging apps. The Glance Bar previously only showed SMS, voicemail, and Microsoft Teams alerts.
The Slim Pen 2 gets improved functionality, and its own firmware update will enable automatic pairing with the Surface Duo 2. The Slim Pen 2 will be able to receive a firmware update when paired over Bluetooth (no need to do this with a Surface PC) and when updated to version 5.133.139, the Slim Pen 2 will also be able to automatically pair to the Surface Duo when inking on either display.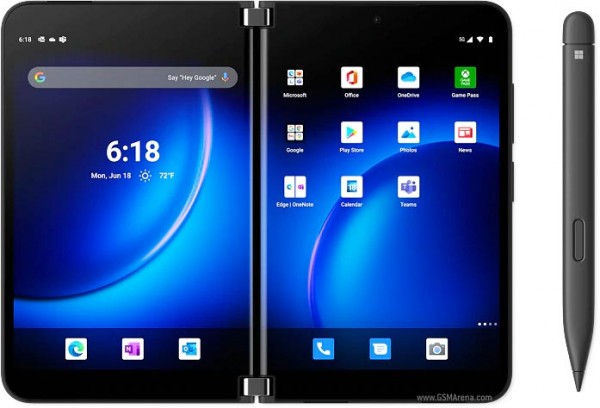 New features to the software include optimized charging, haptic feedback is now available in the Camera app's settings, and Device Firmware Configuration Interface (DFCI) is now supported to control device usage. The camera app gets improved "usability" which is kind of vague of a description, but it should either be snappier or see better performance.
The OG Surface Duo also received an update, but it only listed "device stability" updates and comes with version 2022.418.56.