Potential Huawei Mate 50 Pro design leaks in case renders
Huawei's roadmap was thrown into disarray by trade sanctions, so despite several rumors saying "maybe" there was no Mate 50 last year. The company hasn't given up, however, in February a VP confirmed that a new Mate series is coming eventually. And here is what it might look like.
These are renders of the Huawei Mate 50 Pro, created by case makers. The design still places the cameras on a circular island in the middle instead of going for the two circle look of the P50 series. There will be no Leica logo in the middle this year. The P50 Pocket didn't have one either and it showed that Huawei hasn't forgotten how to make good cameras overnight.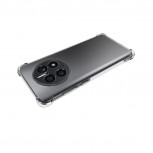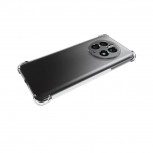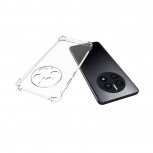 Huawei Mate 50 Pro renders by case makers
Little is known about the Mate 50 series, though we can say with some certainty that it will use a 4G variant of a high-end chipset, as is the case with the P50 Pro, for example. One company did find a way to add 5G connectivity by using a case with an eSIM and 5G modem. The renders above are of a standard transparent silicone case, of course, but if the 5G case solution proves workable, we may see it used in more models.