OnePlus finally settles it: the OnePlus 11 is IP64 rated in all markets
Today we've finally received official confirmation from OnePlus that the OnePlus 11 is rated IP64 for dust and splash resistance in all markets in which it's being offered.
According to the definitions in the IP code, that means the phone is "dust tight", with complete protection against dust particles entering. It's also resistant to water splashes from any direction. That, however, is less water resistance than a lot of its competitors offer – it's not uncommon to see phones being protected from immersion in water, and not just splashing. Even at lower price points than the OnePlus 11's, if we consider Samsung's Galaxy A series handsets.
If you're wondering why we're writing an entire post about this, that's because there was a lot of confusion about the IP rating subject yesterday. Media outlets based in the US seem to have received the information about the IP rating in advance of the global launch for the OnePlus 11. Many other media companies based elsewhere did not, however, and that included us.
It's not at all out of the ordinary for Chinese smartphones to not have any sort of IP rating so initially we didn't think much of it, but then as every outlet that had been sent a OnePlus 11 unit weeks ago published a review once the launch event was over, it became apparent that some were told about the IP64 rating, and some weren't. We immediately reached out to OnePlus for comment, and it took until today to hear back.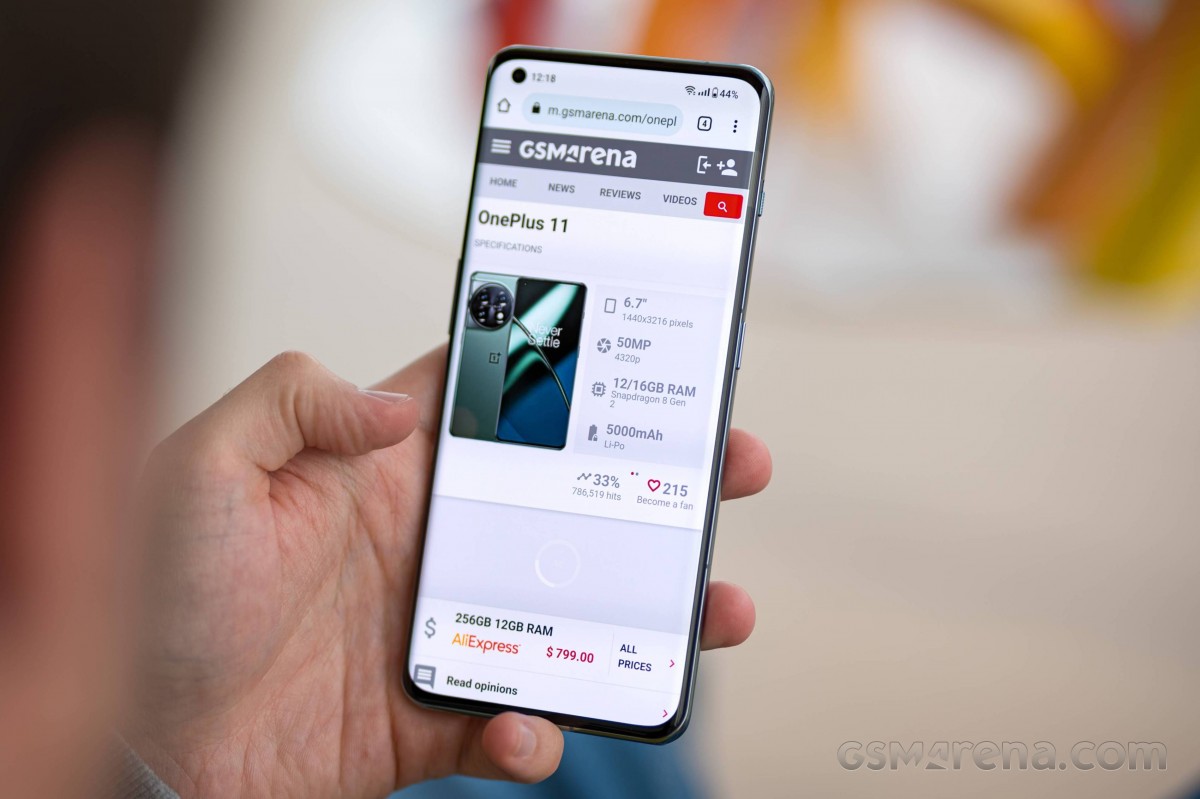 It wouldn't have been unheard of for the rating to only apply to models in a specific market – say, the US, or North America as a whole. Stuff like that has happened before, and if a particular market is more sensitive to specific features like this than others, financially it might not make sense to have the IP testing done for all units sold everywhere, even if they could, in theory, all withstand the same amount of dust and water being thrown at them.
Alas, that's not the case, and if you buy a OnePlus 11, it will be IP64 rated regardless of where you get it from. This should add some peace of mind for you, hopefully. If you're interested in the OnePlus 11, make sure you check out our in-depth review.