Intel announces pricing and availability for the Arc A770
Intel today announced the pricing and availability information for its flagship desktop graphics card. The Intel Arc A770 desktop GPU will start at $329 and be available starting October 12.
The A770 is the company's flagship desktop graphics card and one of the three that have been announced so far (the other two being the A380 and the A750). The A770 is based on the Arc 7 GPU, which features the full complement of 32 Xe Cores and ray tracing units. It also features 8GB and 16GB memory options. The A770 will also support XeSS, Intel's AI-based image reconstruction and super sampling technique.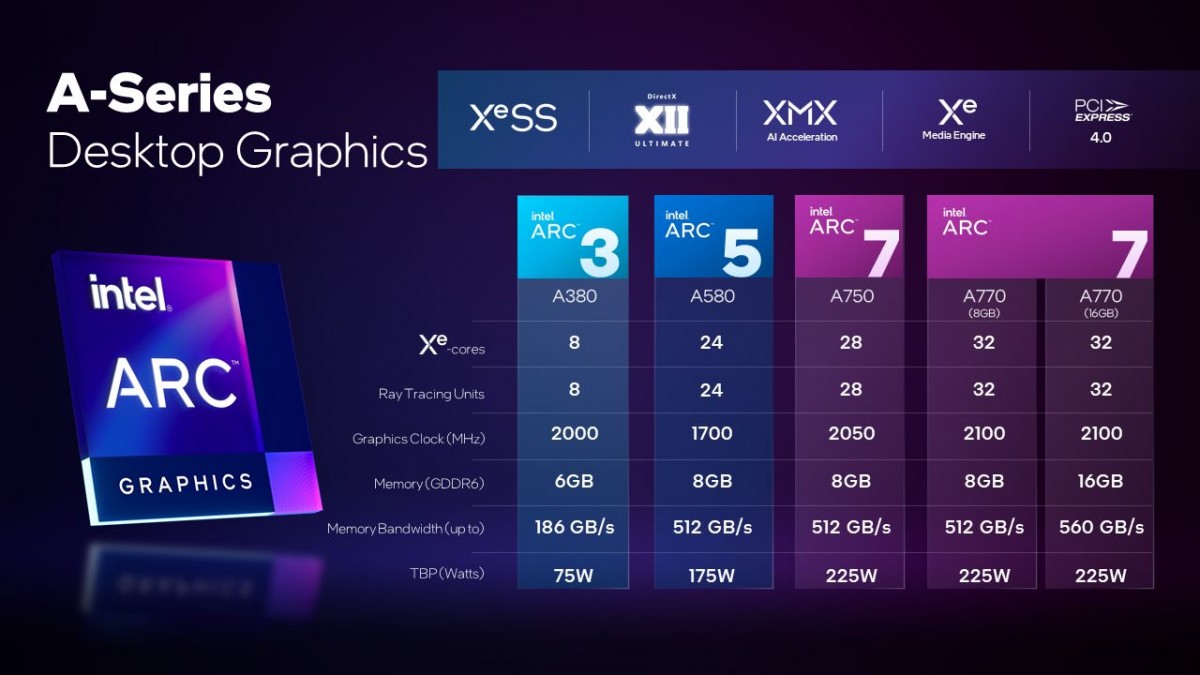 It's important to note that Intel mentioned the starting price for the A770, which will likely only be the 8GB model. The company hasn't announced price for its own Limited Edition model (pictured above) that features 16GB.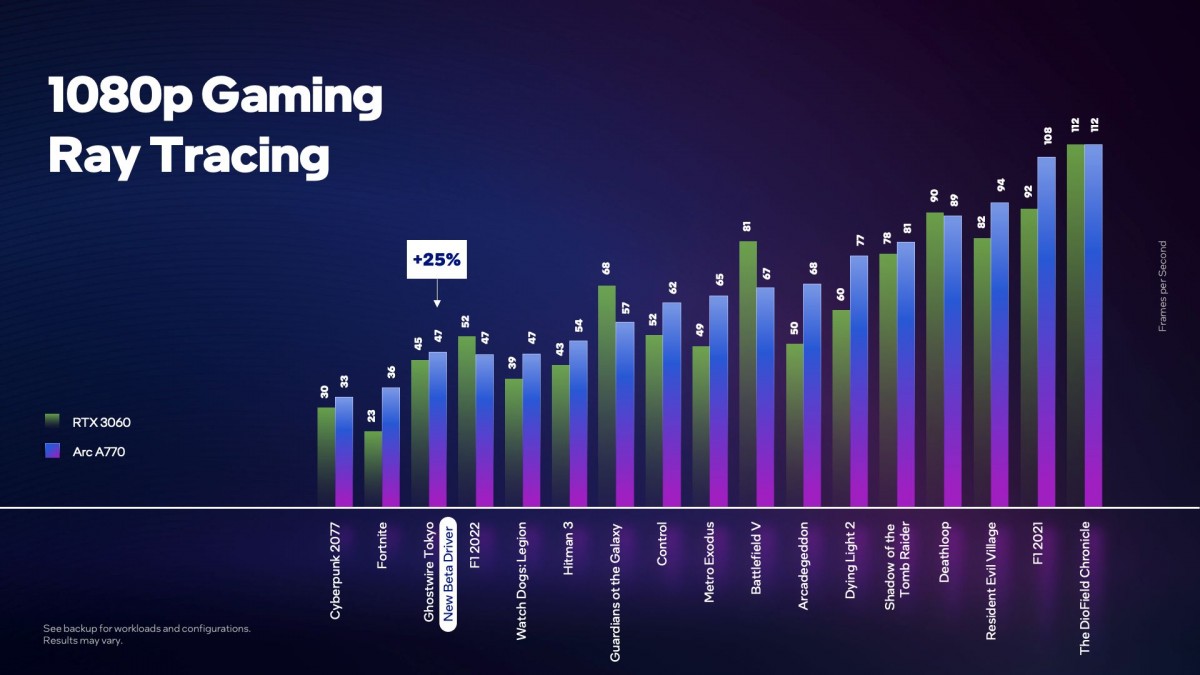 To put the price into context, the A770 costs the same in October 2022 as the Nvidia RTX 3060 did back in January 2021 (on paper, at least). As for performance, Intel has previously claimed that the A770 roughly matches or slightly outperforms the 3060 at 1080p in ray tracing titles.
The cards are said to be on their way to reviewers so we should have more concrete performance numbers soon.