Honor shares details about the Magic4 Pro R&D process
The Honor Magic4 Pro is finally available globally, and to mark the occasion the brand decided to reveal more about the process of how its latest flagship came to be. The company shared details about its new Intelligent Manufacturing Industrial Park, as well as the processes happening inside at the R&D department.
Honor revealed over 200 reliability tests are applied, including drop tests, button durability testing and extreme weather simulations.
The production line of the new plant is 75% automated to minimize the risk of human error. All systems are digitally controlled, and with 95% alert accuracy, it is easy to stop the processes if they manage to fail.
The company also talked about Honor Magic4 Pro's dual sound-emitting unit, which helped it achieve great results in our audio tests. The device is built with piezoelectric ceramics which enable directional sound on display, as well as the typical earpiece on top.
The company also reminded about the implementation of "Fusional Computational Photography" – the Magic4 Pro uses multi-camera fusion across full focal range, which is also tested in length at Honor's Park.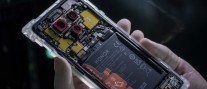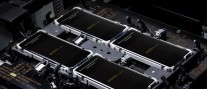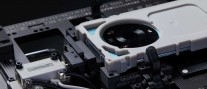 Honor Magic4 Pro during testing
This pinnacle of Honor manufacturing and R&D costs £949 in the United Kingdom, and arrival at other markets should follow shortly.