Google Store, Hotels, Flights and other services will show more accurate info in the EU
EU's Consumer Protection Cooperation Network (CPCN) has been in talks with Google since 2021 to make certain online services more transparent and to make them better aligned with the Union's geo-blocking regulations.
The Google Play Store lets you browse versions intended for different countries within the EU – something you may not have known (here's how). Google has agreed to make this option more visible to users. Google allows you to change your country of residence once a year, but some of the restrictions that apply infringe on the geo-blocking regulations, according to the CPCN.
Also, Google will make it possible to use payment services from any EU member country. App developers have to comply with geo-blocking rules too, so Google will make sure they are informed of the details.
As for buying hardware from the Google Store, the company has agreed to show certain details more clearly: delivery costs, right of withdrawal and availability of repair and replacement options.
If you're using Google Hotels and Flights to plan your trips, you will notice some changes soon. For example, sometimes it can be confusing whether you're dealing with Google or if the company is just acting as an intermediary. This will be cleared up.
Also, any discounts shown will also have clear information on what price was used as reference. In addition, Google will clarify that reviews on the Google Hotels platform are not verified.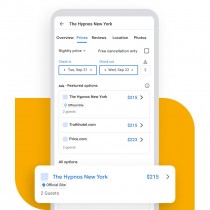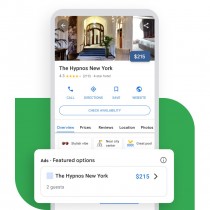 Google has agreed to increase the transparency for deals and reviews it lists
Google has committed to follow the same transparency guidelines as the other big booking platforms like Expedia and Booking.com.
The changes that Google has agreed to have not been implemented yet and it's not clear when they will come into effect. The CPCN and local authorities will continue to monitor the situation to ensure compliance.
Commissioner for Justice, Didier Reynders said: "Even today, almost three years after the start of the COVID-19 pandemic and subsequent lockdowns, we see an increasing number of consumers turn to the internet to book their holidays, make purchases, or consult a review. EU consumers are entitled to clear, complete information so that they can make informed choices. The commitments made by Google are a step forward in this direction. We call on Google to comply fully with the Geo-blocking Regulation, ensuring that consumers can enjoy the same rights and access the same content, wherever they are in the EU."