Flashback: some crazy phones had three or even four SIM card slots
How many SIM slots does your phone have? In some regions dual-SIM models are quite popular, though in recent years eSIM (embedded SIM) has started taking over from the secondary slot for an external card.
Many carriers offer low cost roaming or there is no roaming at all (e.g. within the EU), so having the option to pop in a extra card from a local carrier has become less important. But this is now, a decade ago some makers weren't sure how many phone lines you may need in your pocket.
One? Two? Four? Let's start with the loneliest number. As we explained in a previous installment, the first GSM phones had SIM cards – the full size ones, the kind of which you may have used on a payphone. They served dual duty. First, they told the carrier network who to bill for the call. Second, they acted as storage since the earliest phones didn't have memory for phone numbers or text messages.
So, the need for at least one SIM is fairly obvious (though if you grew up in a CDMA region you may disagree). How about two SIMs? In the year 2000 the Benefon Twin was unveiled, the world's first dual-SIM phone. Well, "twin" actually referred to the phone having dual-band connectivity, it is actually the Benefon Twin Dual SIM that we're interested in.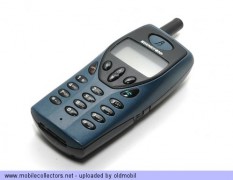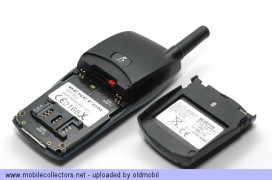 The Benefon Twin Dual SIM, the first of its kind (image credit)
Finnish operator VLP boasted about its usefulness: "Using two SIM cards in a single phone will provide our customers with a smart and handy way for combining the economies of our Citikka subscription and the global coverage of GSM services. Citikka Q is especially for users who frequently move outside the service area of our Citikka network," said Mr. Erik Sjoberg, managing director of VLP. "As far as we know, Benefon Twin Dual SIM is the first GSM phone in the market with an operating system and place for two SIM cards, substantially facilitating the phone management of users with two lines.
"It provides notable value added not only for customers of regional Cityphone services but equally for all users who, for any reason, are using two separate mobile phone subscriptions," added Mr. Jorma Nieminen.
As far as we can tell the Gigabyte Gsmart G1317 Rola was the first Android to have dual SIMs. Announced in late 2010, it was launched in April 2011. Note that ViewSonic also claimed "first" when it unveiled the ViewSonic V350 in February 2011, although that one was redesigned and the launched pushed back to June.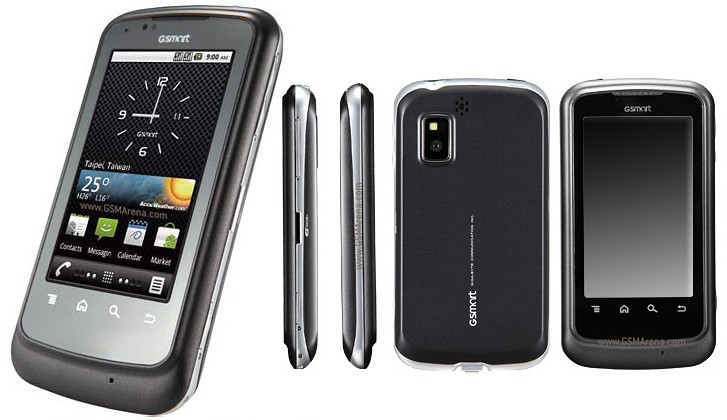 Gigabyte Gsmart G1317 Rola, the world's first Android phone with two SIM slots
The first triple SIM phone that we can find arrived in 2010, the Intex IN 5030 E Tri.do. This is an unremarkable name for a remarkable phone – it supported GSM+GSM+CDMA connectivity and could handle SIM cards from Airtel, Idea for GSM and Tata Indicom at the same time (three major carriers in India at the time).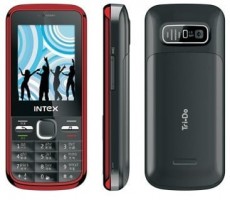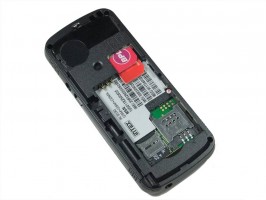 Intex IN 5030 E Tri.do, the world's first triple SIM phone
LG introduced its first triple SIM handset, a feature phone, in 2012. It was the LG A290. A year later LG and MediaTek announced a collaboration to build the world's first 3G Android smartphone.
One poster, HateU, commented: "Triple-SIM? Are you kidding me! I want quad-SIM! Otherwise I have to buy 2 different phones to my 4 SIM-cards. Shame on u LG!"
Wish granted – the Flying F160 from late 2010 claimed to be the world's first Quad-SIM phone. And it even had a dedicated slot for a microSD card. But that's not the whole story.
Around the same time another phone surfaced – the OTECH F1. It also claimed to be first, but there's no reason that both can't be first. In fact, looking at their hardware, it's pretty clear that this is a whitebox device that was labeled as a Flying or an OTECH phone.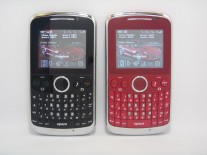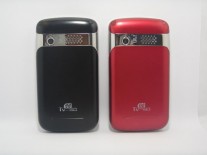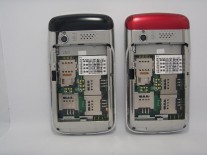 The OTECH F1 (aka Flying F160), the world's first Quad-SIM phone
Not long after people looking for a Quad-SIM phone were spoiled for choice – a company called T&T launched four models, each of which was priced at just $30. They were basic feature phones, of course, and did not hide that they took design inspiration from BlackBerry, Motorola and Nokia.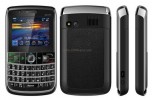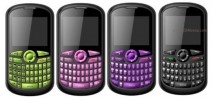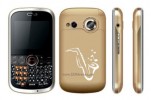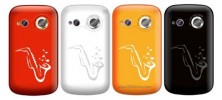 Quad-SIM phones on the cheap – just $30 a pop!
LG released a couple of Quad-SIM phones too, the LG C299 and LG A395 in 2013. But our database doesn't have many phones that can fit four physical SIM cards. As we mentioned earlier, there isn't much need these days, not even for three. Perhaps not even for two physical SIMs, given the convenience of eSIM.
Did you ever own a triple or quad SIM phone? Do you think there is still a need for such devices, especially a use case that can't be handled by eSIM?