Counterpoint: Smartwatch market grows in Q1, Apple maintains top spot
The smartwatch market between January and March 2022 saw a 13% increase in shipments, according to Counterpoint Research. The analysis of the wearable market across the globe revealed Apple, Samsung, and Xiaomi all recorded an increase on yearly basis, despite the quarterly 24% decline – the holiday quarter is obviously hard to match.
Associate Director Sujeong Lim stated that brand loyalty is the main reason for the success factor of Apple, which increased its overall share, as well as its YoY shipments by 14%.
Weaker international positions are the reason why Huawei, despite being third, kept flat shipments. Users in major markets are wary about the lack of GMS in mobile devices and as such are less likely to switch to a Huawei wearable as well. However, the Chinese company boosted its performance in the domestic market.
Most key regions grew in terms of total shipments, with only Europe remaining flat, the report stated. The market was affected by the war in Ukraine and the resulting logistical constraints. The impact is expected to become even more serious in Q2.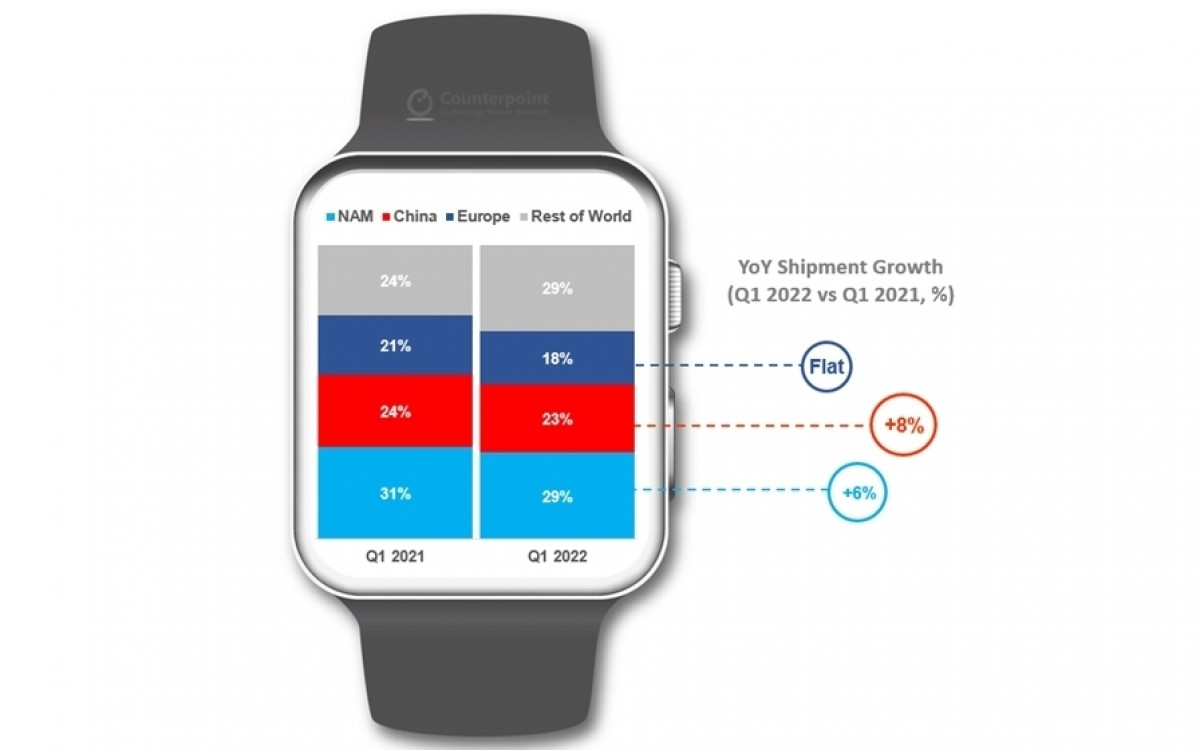 Other key takes from the report are Garmin was the premium segment leader for wearables over $500. Another US maker Fitbit saw a massive decline because it hasn't launched any new products following its acquisition from Google, and the switch to Wear OS is yet to happen.