A weekend in Paris with the Oppo Find X5 Pro
Paris. The city of lights, the Eiffel tower, the Louvre, the Notre Dame, the Champs-Elysees, the Arc de Triomphe, and Roland Garros. As you may know if you follow tennis, this is one of only four yearly Grand Slam tournaments, and the only one of the bunch that features a clay court. Thus, it's rather unique, nicely fitting the city it's set in.
What does any of this have to do with smartphones, you may wonder? Well, Oppo has been a premium partner of Roland Garros for three years now and it's recently announced that it's renewed its partnership with the tennis competition for this year and the next. To celebrate, the company kindly invited me to attend the Women's Singles Final at Roland Garros, which took place last Saturday, on June 5.
For someone who's never attended a tennis Grand Slam tournament in person, this was understandably quite exciting, and thus I wanted to try something new and create this feature which is in part a travel report and in part a real-world hands-on experience, away from cold hard numbers, spec sheets, and testing labs.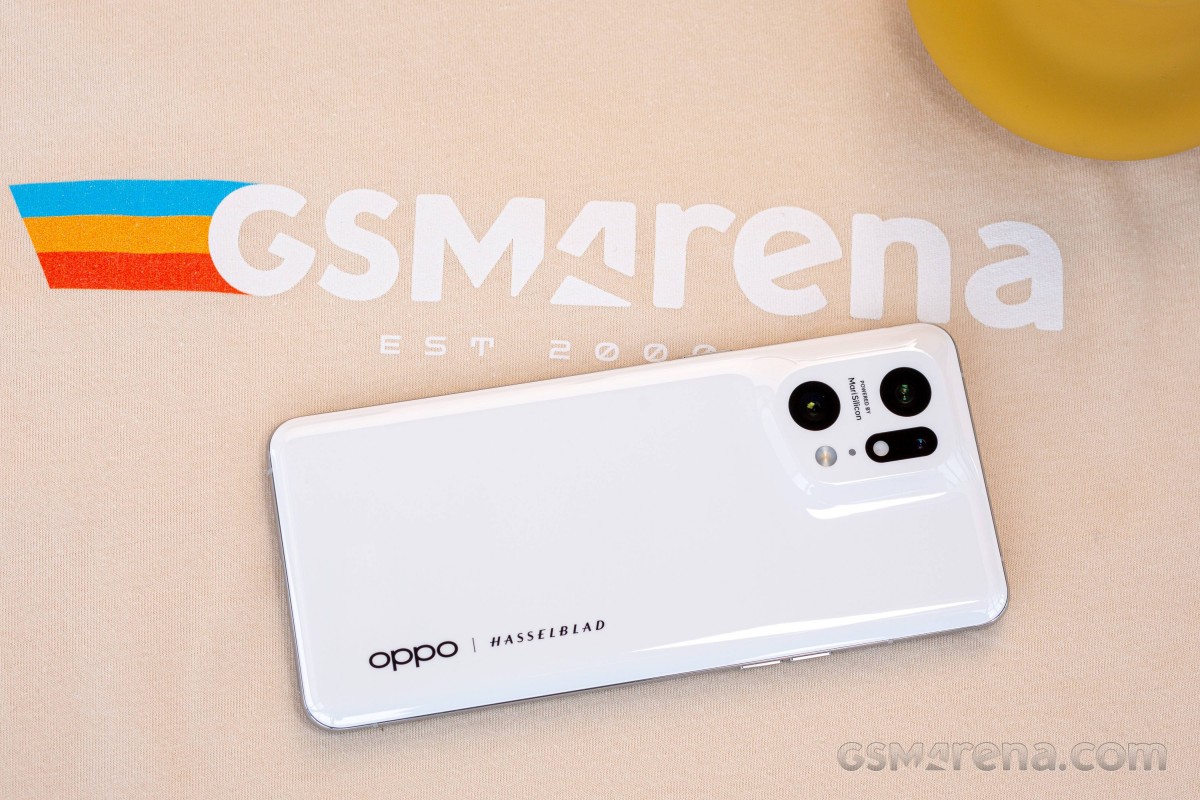 And what better phone to go to Paris with than Oppo's latest flagship, the Find X5 Pro? It's been my handy companion throughout the weekend, while I explored the city as well as the Roland Garros stadium, as you'll see below – note that all the photos in this article that aren't of the Find X5 Pro have been shot on the Find X5 Pro. So, if you're ready to join me, let's go to Paris!
Friday: Notre Dame and Louvre to Arc de Triomphe
As the flight landed midday on Friday, it was off to the hotel for a quick and efficient check-in, and a similarly quick top-up of the Find X5 Pro's battery as I wanted to make sure it was at 100% when I left. Thankfully, this is very easy to do with the Find X5 Pro's incredibly fast charging – that is, if you don't forget to pack the cable and charger that came in the box. I didn't, and so around 4PM it was time to head towards the touristy areas.
The top-up itself was just a matter of minutes, which weirdly still can't be said for the flagship phones people buy most (looking at you, Apple and Samsung). Seriously, there's no overstating how great it is to be able to charge your phone for 15-20 minutes (if it's not dead already) and basically have enough juice in it to last you the rest of the day.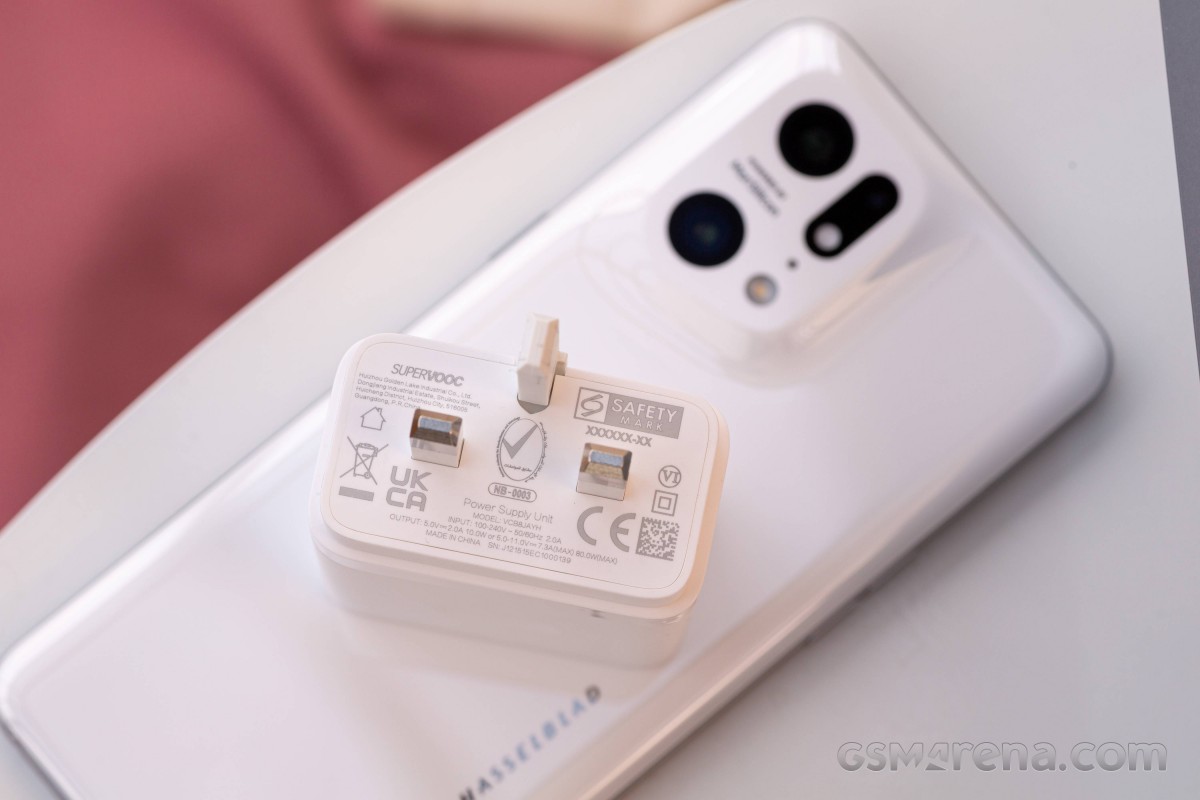 From this point on, I spent a lot of time on Google Maps trying to locate interesting tourist attractions to go to, then getting directions for them, searching for restaurants to eat at, supermarkets to buy water from, and so on. It's not an exaggeration to say the Find X5 Pro was almost always in my hand, and was used a lot – and still, it made it through the eight or so hours I was out and about without a hitch. It also stayed cool the entire time, with not even a hint of overheating despite heavy use of GPS and mobile data and a lot of multitasking. I didn't have any time to play games during my trip, but for this type of use on the go the cooling system inside definitely worked very well.
The screen is outstanding too, it's incredibly nice to look at, and the side curves help with the back gesture a lot when you use gesture navigation – your finger never goes over anything sharp, thanks to the way the screen curves into the frame. I've never encountered any accidental touches because of the screen curves either.
While the Parisian sun was missing in action for most of the weekend, it did come out here and there and the Find X5 Pro's display was easily legible even in direct sunlight, although it's fair to note here that the Samsung Galaxy S22 Ultra goes even further when needed. On the other hand, I never felt the need for more brightness throughout my time with it.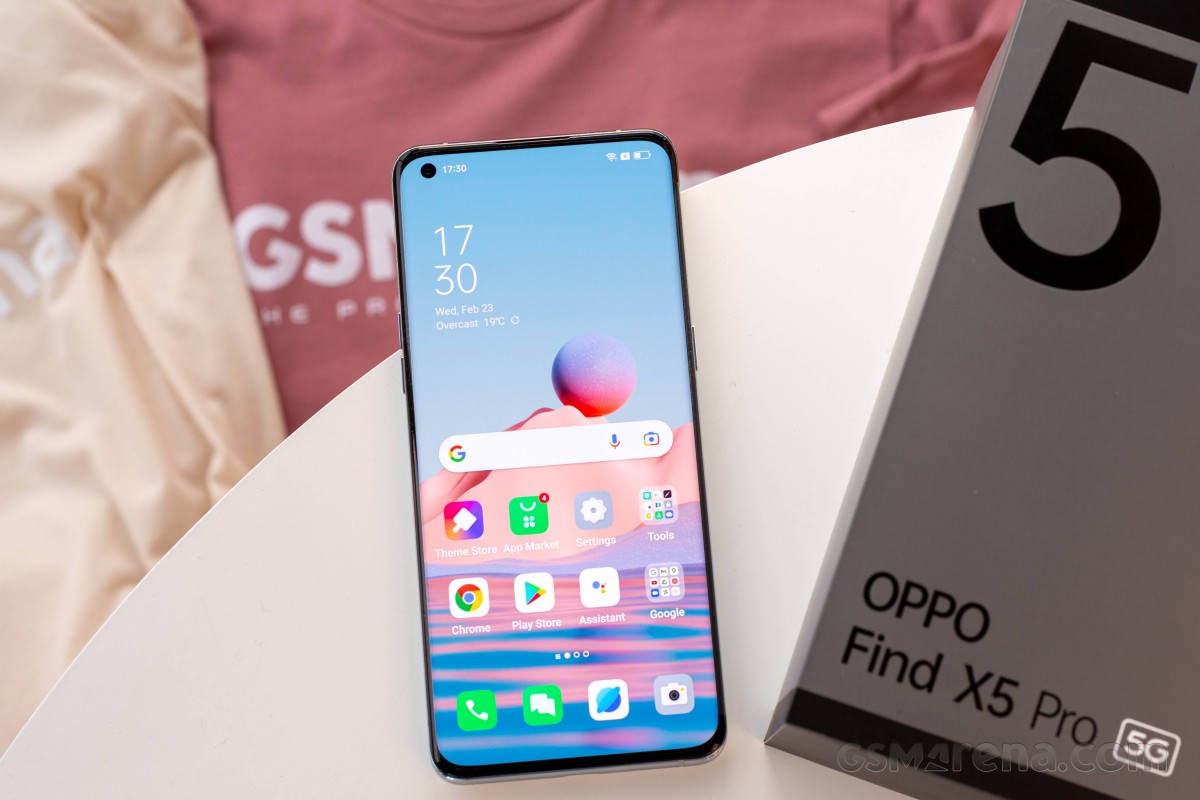 To reach the central areas, I took the Paris metro, which should probably be a tourist attraction in its own right, what with it being among the world's oldest systems and all that. The trains are interesting too, for the controversial use of rubber tires on some of the lines, which makes for a very distinctive smell when one of the trains leaves the station, but also a very distinctive noise – and this you can hear even from inside a train. I've used the metro system for practically all my travels through the city during the weekend, and it was a fun experience.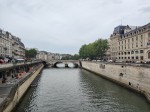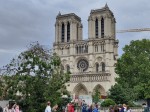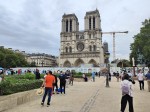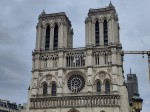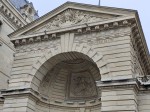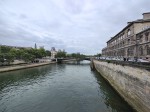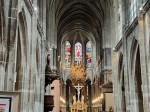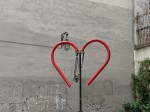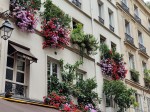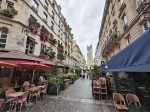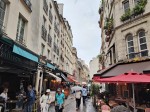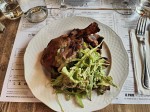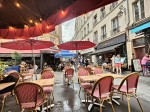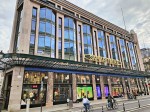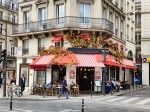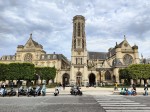 Notre Dame and the surrounding areas
I got out near Notre Dame and documented the state of its repairs from afar, and they seem to be progressing nicely. It was then a half an hour or so stroll in the adjacent area before I found a restaurant that seemed not to be of the tourist trap variety, where I had the pretty amazing lunch you can see among the photos above.
Next up was what for many people might be one of the main events when in Paris: the stroll from the Louvre museum to the Arc de Triomphe. With stops on the way, mainly for photo taking opportunities, and I have to say the experience of shooting with the Find X5 Pro is just great, even if you are missing out on long zoom because of the lack of a periscope camera (Hi, Apple!).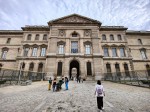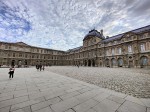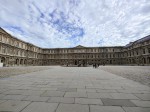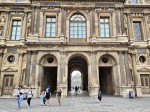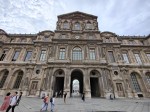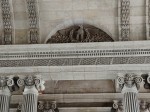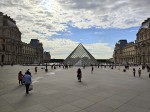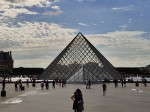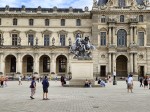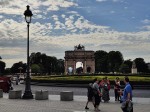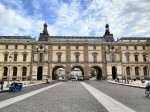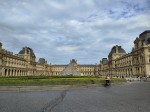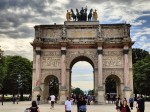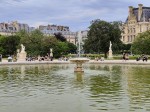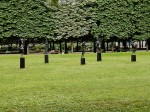 The Louvre museum and surrounding area
Shot-to-shot times are pleasantly surprising, even after having handled a bunch of flagships from other companies in recent months. The Find X5 Pro's camera app is the smoothest one I've ever used, on any phone. It's just buttery, with the usual Android exception of switching between cameras – this is smoother than on other Android devices, but still not quite as smooth as on an iPhone.
As you'll see, there's practically no quality penalty going from the main shooter to the ultrawide, and that's still a tough nut to crack even in 2022 for most Android devices, and the color science seems very well matched too between the three sensors, so it won't instantly, obviously seem like you had three different cameras with you. Sure you can still see some differences here and there if you go looking for them, but overall, the results are impressive and the experience of shooting with the Find X5 Pro is, so far, second to none.
Starting off at the Louvre, of course everyone knows the iconic pyramid which is now the entry point to the museum, but the sheer scale of the older museum buildings surrounding it might be baffling at first – or awe-inducing. Or both. It's just a huge complex, and unfortunately there was no time to sit in line and visit, but even walking around it takes quite a long time. It's just that big.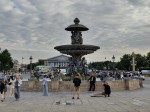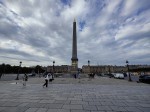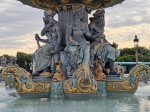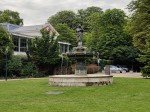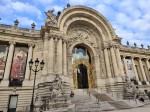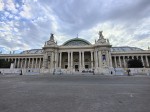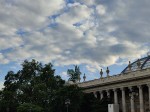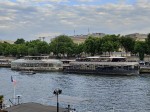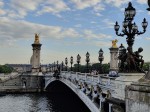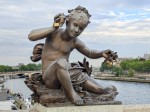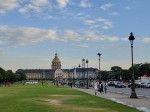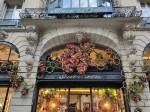 Advancing from the Louvre to the Champs-Elysees
It's also aligned, in a straight line, with the Arc de Triomphe du Carrousel right next to it, the Luxor Obelisk in the Place de la Concorde, the Arc de Triomphe, as well as the Grande Arche de la Defense which is in the office district a few miles to the northwest. If you sit just right in the Louvre area you can just about make out all of these monuments 'through' each other, if that makes any sense, since they're all aligned. And thus the awe returns.
Advancing towards the famous Champs-Elysees I crossed the Jardin des Tuileries and the Place de la Concorde, and then it was a very slight uphill journey to the Arc de Triomphe and its crazy roundabout which has no road markings and seemingly no rules for yielding. This makes for a symphony of honks a lot of times, but even though I spent over 20 minutes around there, I witnessed zero crashes. So despite the presumed madness of this system, I guess it actually works?
It was already late at this point so it was back to the hotel by metro again, for a very tasty dinner, and some rest as Saturday was a big day – it was all about Roland Garros.
Saturday: Roland Garros during the day, Montmartre during the night
As the hotel was within walking distance to the stadium, I did walk through some very quintessentially French small streets, savoring plant-infused balconies left and right. It was refreshing to be off the main tourist avenues, and just have this bit of the city to myself on the way to the Women's Singles Final at Roland Garros.
Once there, entry was a breeze and I explored the grounds a bit before heading into the Court Philippe Chatrier, which is the new name of the main court at Roland Garros. This was completely torn down and rebuilt between the 2018 and 2019 tournaments, and then in 2020 it finally added a retractable roof, thus ensuring that the most important matches can take place regardless of the weather. This was very useful as it started raining just as Polish player Iga Świątek won the final she played against Coco Gauff from the US. The roof closed without any disruption in the game, very quickly and silently.
Generally in tennis tournaments the sponsor logos around the court all share the same background color, so as to not be too distracting to the players, and at Roland Garros this background is green as you can see – which coincidentally or not matches Oppo's brand very well (and Rolex's too, for that matter).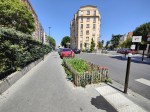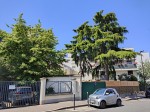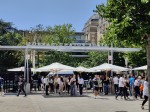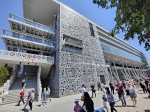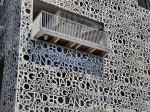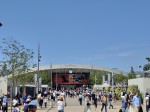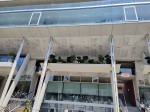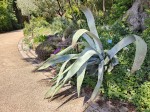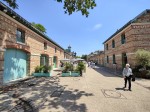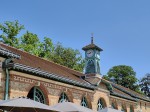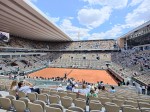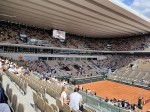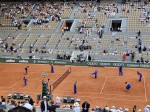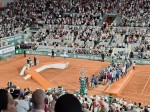 On the way to, and at Roland Garros
The match took just over an hour, and it was amazing to see something like this live after having spent many, many years watching such finals on TV. If you like tennis, you should definitely try and make it to a Grand Slam tournament at least once – it's quite an experience. With the game finished, including the very nice words the two players had to say to each other at the end, and the rain started, I headed back to the hotel where I basically waited for what was now a proper thunderstorm to quiet down. On the way, I passed the Parc des Princes, which if you follow football/soccer you know is the home of PSG.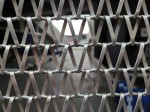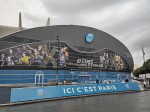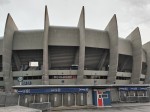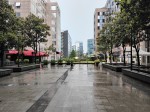 Parc des Princes and surroundings
As the rain thankfully stopped a couple of hours later, I headed to Montmartre, a very picturesque area on a hill, where the Sacre-Coeur church sits right in the middle. And in front of that there's a great view of part of the city, although not the Eiffel tower because it's to the side. Anyway, access is either by (a lot of) stairs or the Funiculaire de Montmartre, which despite being called that is no longer a proper funicular – more like an inclined elevator. Still, it's very welcome if you don't enjoy walking up stairs all that much.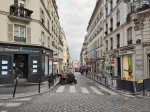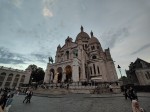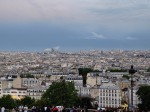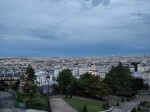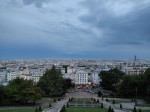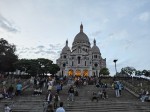 Montmartre at the Sacre-Coeur at dusk
After going down with it again, I spent half an hour or so wandering around the many nice small streets filled with cafes and restaurants before I finally found one to have some pizza at (don't judge me, it looked amazing). And then it was back to the hotel taking the metro from the Abbesses station, which on the outside features the traditional "Metropolitain" branding – and I couldn't help but snap a picture of this as you can see below.
On this topic – did you know that Metropolitain is a shortened version of the name of the first transport company to operate the Paris metro? Or the fact that the word "metro", which is now in use across the world, comes from the shortening of the word Metropolitain, first used in Paris? Well, if you didn't, now you know.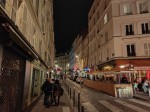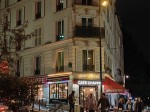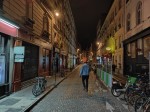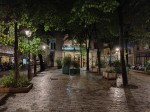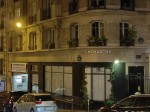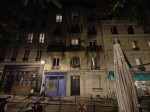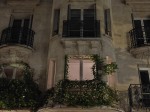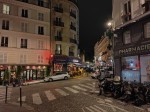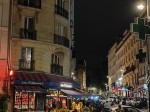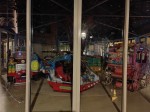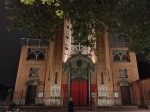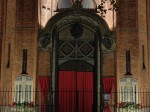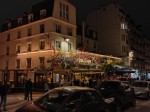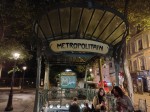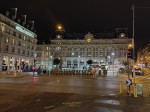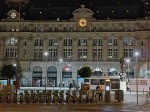 Montmartre and Gare Saint-Lazare at night
In Montmartre, I was really impressed with the Find X5 Pro's photo processing speed – even when using Night Mode. This is by far the fastest Night Mode I've ever come across, and the speed just makes using it a no-brainer. Then again, the Auto mode shots also come out pretty spectacular themselves. So while you certainly can default to Night Mode for all nighttime photography, since there's almost no speed penalty (shot-to-shot time was generally under 2 seconds, just to give you an idea), generally you just don't have to because Auto will do – and I don't mean "will do" in a "you'll learn to live with it" way, either. It has some auto-Night Mode magic built-in, and that's even faster than manual Night Mode, which, given how fast Night Mode is, will feel almost instantaneous.
Sunday: Eiffel tower and views from above
By this point you're probably wondering what sort of person goes to Paris without snapping one picture of the Eiffel tower, and don't worry – after checking out from the hotel on Sunday, that's exactly where I went. With a short detour in the nearby Jardins du Trocadero to take some photos of the nice fountains that are in front of the museums there. And then yes, I hopped across the bridge to the Eiffel tower, but didn't go in because the lines were crazy. Also – if you're in the Eiffel tower you can't really take great pictures of the Eiffel tower.
So, wanting to avoid the crowds there but still enjoy nice views across the entire city, I went to the Montparnasse tower. It's the first and oldest skyscraper in Paris, and while it's about 100m shorter than the Eiffel tower, the viewing terrace at the top is a much more relaxed and spacious place. The weather, as you can see, wasn't great, but it didn't rain and so I got to take in the sheer immensity of the city surrounding me very well.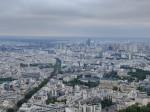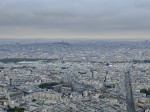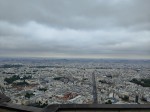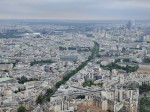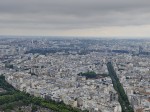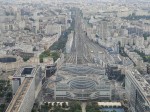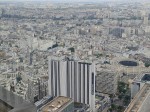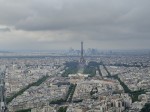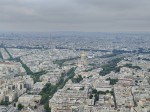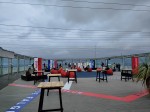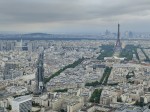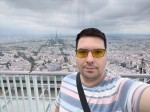 Views from the top of the Montparnasse tower
The final stop on my trip was the Galeries Lafayette department store on Boulevard Haussmann, just because I wanted to see the breathtaking dome inside.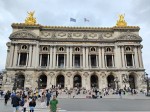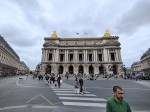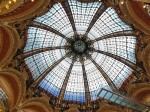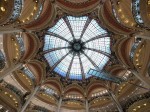 Opera Garnier and the dome inside the Galeries Lafayette Haussmann
Okay, I'll confess, I had a look around the shops too, and went to the rooftop terrace as well, but while it has nice views especially of the nearby Opera Garnier, and access is free, it's way too low to compare to what the top of the Eiffel tower or the Montparnasse tower would give you. Just saying.
Key takeaways
Oppo's top of the line devices, ever since the Find X2 Pro launched a couple of years ago, have always been incredibly underrated in my opinion, with a lot of the mainstream focus being elsewhere (cough… Apple… cough… Samsung). And it's a pity because the Find X Pro line has consistently delivered great performance, record-breaking smoothness, and better handling than any of the competitors, and yet it's done all this pretty much under the radar.
The Find X5 Pro sticks very well to the formula, even if it looks nothing like the Find X2 Pro from the rear, and only slightly resembles the Find X3 Pro. While its design may be controversial to some, you should really only judge it once you've held one in your hand. It's by far the most comfortable to use of all the mainstream slab-type flagships of the year, owing to the curves everywhere. There are simply no sharp edges here at all, and that's refreshing. Add to that the unique feel of the ceramic back, and you get a nice touch of luxuriousness as well.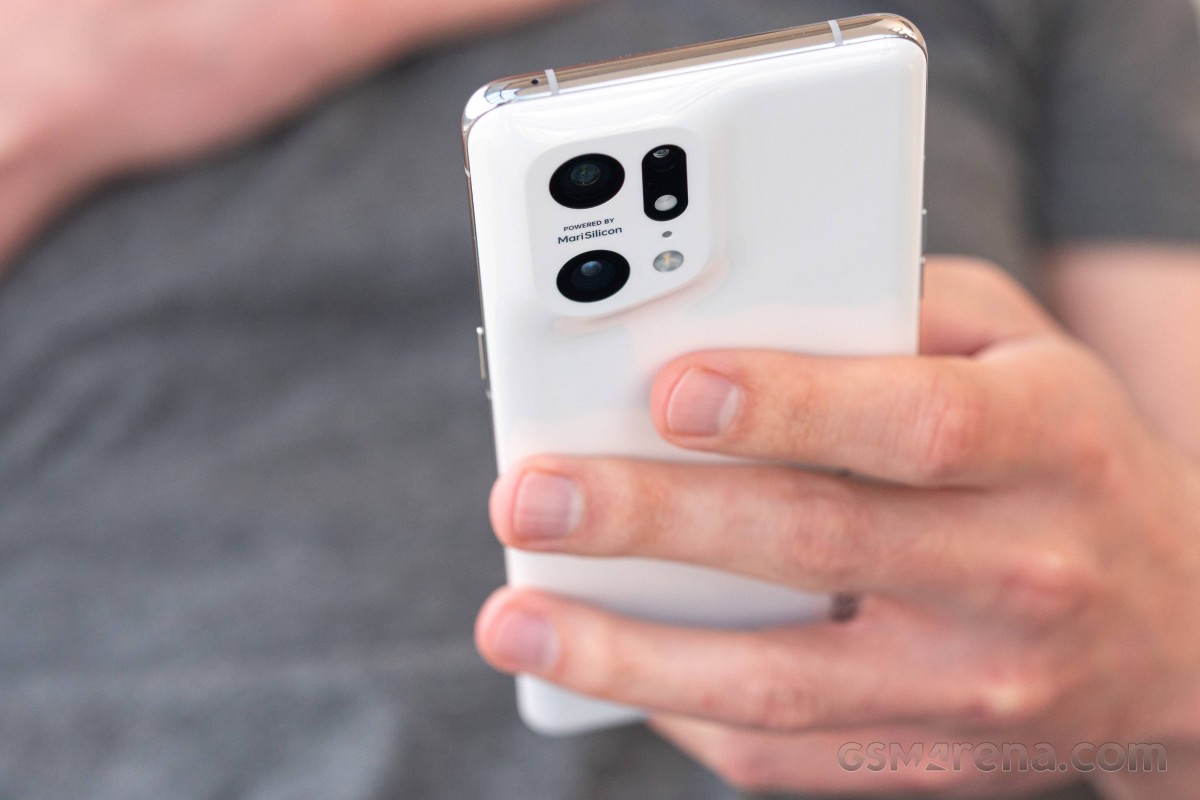 While you may not necessarily 'see' its hefty price point reflected in this phone's spec sheet, you'll definitely be able to feel it the moment you touch it. The same goes for the case that's included in the box, although it's not fancy in any way, the frosted finish is much better feeling to the touch than the usual jelly case other Chinese makers throw into their boxes (and even Oppo for cheaper devices). It's also semi transparent so you can still see a bit of that ceramic back through it, which is a nice touch. The camera island has a weird shape for a reason, by the way – you can rest your index finger on its lower ridge if you're right handed, and this greatly aids in one-hand usability while also ensuring you don't touch any of the sensors while holding the device.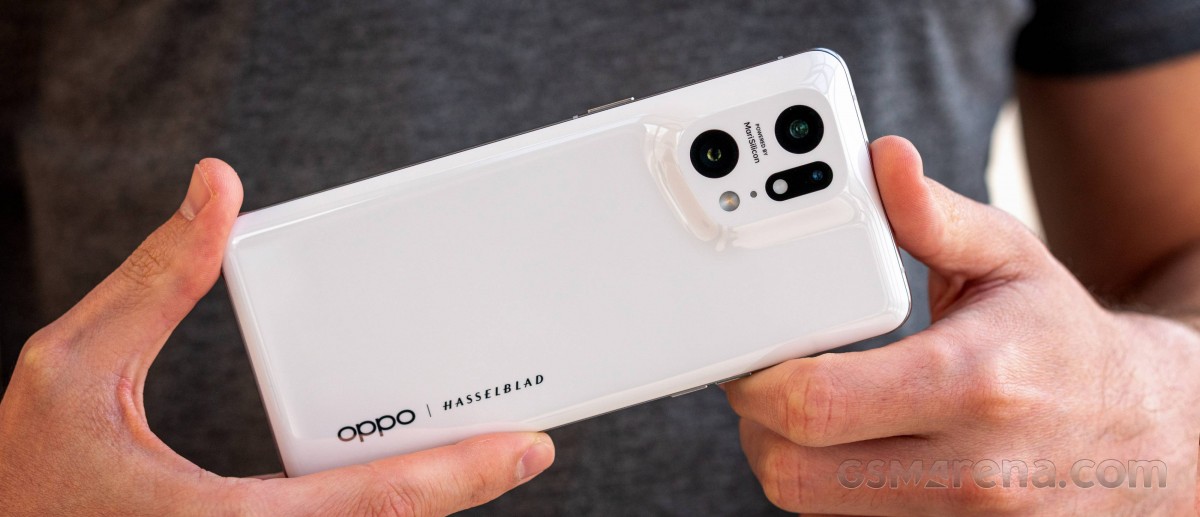 Performance has been top notch as you'd expect from the Snapdragon 8 Gen 1 chipset inside. And in terms of smoothness, compared to all the phones we've reviewed long-term, it is probably the best. ColorOS 12.1 is just pure butter, there's no better way to put it.
Then again, Oppo does need to fix the auto brightness curve, which right now is set to favor going from brighter to less bright in a very slow fashion. The adjustment is instant in the other direction, which is great, but why not both? As it was I did need to manually adjust it to lower brightness when entering a place, for example, where it wasn't as bright around as outside. This is clearly something fixable through a software update, so hopefully it will be. Likewise, the fact that Do Not Disturb mode simply doesn't work as intended if you schedule it to go on and off at specific times each day.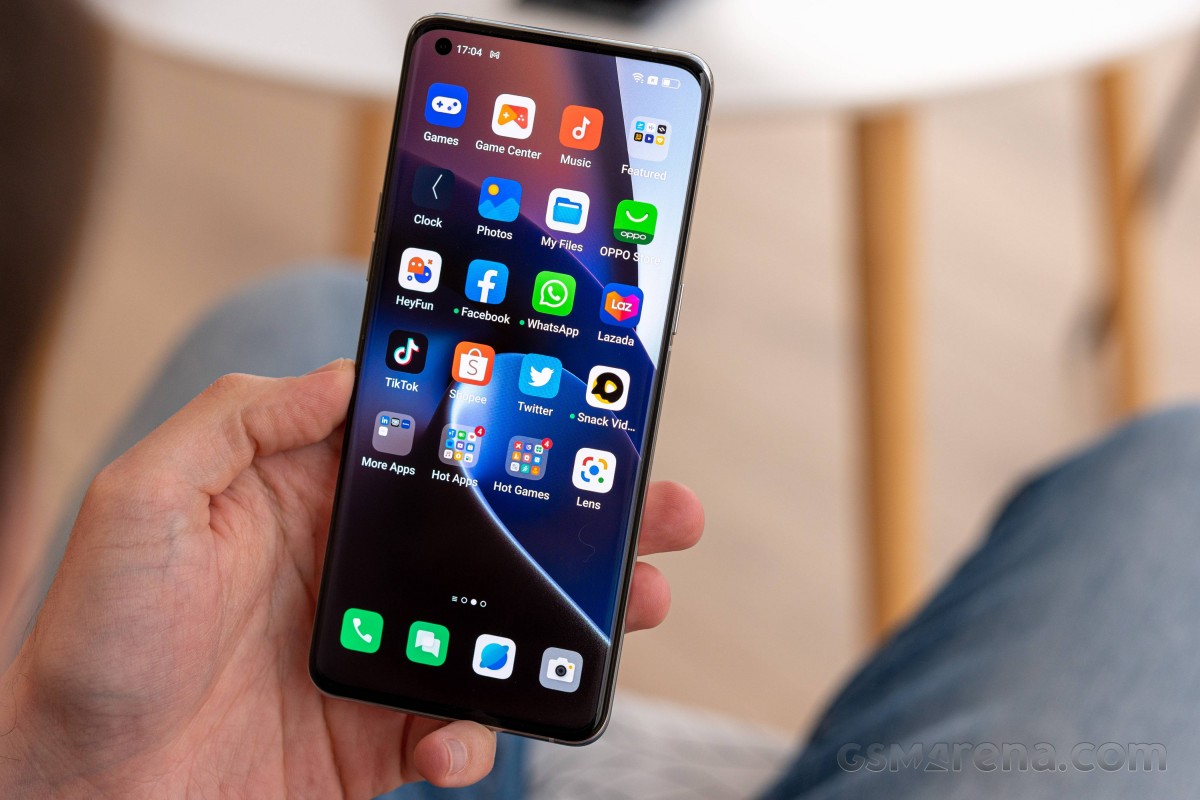 These were literally the only two bugs I found in the Find X5 Pro's software, and that's not surprising as ColorOS has, in the past couple of years, really gotten me used to a bug-free experience, much more so than most of the other Android skins. It has consistently been among the best of the bunch for lack of bugs, at least when we're talking about the Find series (unfortunately my time with Renos and A series devices has been limited so I can't vouch for those, but theoretically I don't see why things should be different).
It's simply a joy to capture photos with this phone, even though it may be lacking in the hardware department if you want a lot of zoom. Sure, the 3x sensor can do crops but over 5x the quality degrades to an extent that is visible – and this is, ironically, thanks to how comparatively good the shots are up until that point. Clearly this isn't the phone for you if you want 10x or 20x zoom shots that still look good, but for everything else, it's pretty amazing in terms of cameras.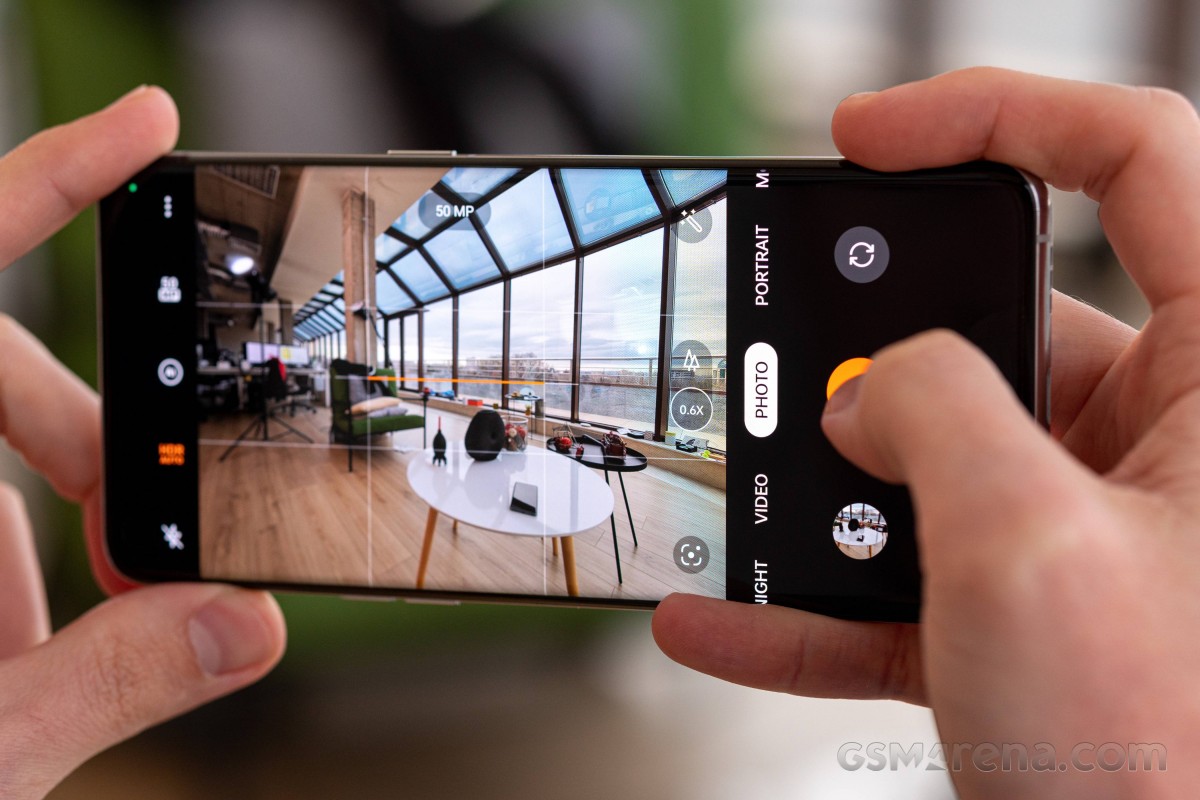 When you're out and about a lot on a city break like this, battery life is extremely important, even more so than when you're in your home town because there's no charger "at work" and you're moving a lot, thus relying on mobile data (notoriously more battery hungry than Wi-Fi), and you're probably capturing a lot of photos too, and using GPS navigation a lot, and so on. With all this in mind, I found the Find X5 Pro's battery life to be very good, if not earth-shatteringly great.
I'm not going to give you actual battery life numbers here, since they depend on so many variables, but I am going to say this: if you travel like this and are roaming around from very early morning until late at night constantly using the phone, you might have to do a quick top-up at some point, it's unlikely to hold up for 16 hours on mobile data with constant GPS use and photo shooting. However, for days spent on Wi-Fi at home and/or work, it surely has what it takes to be a 'full day' phone, no worries about that. And when traveling, superfast charging proves to be much more of a game changer than when you're at home.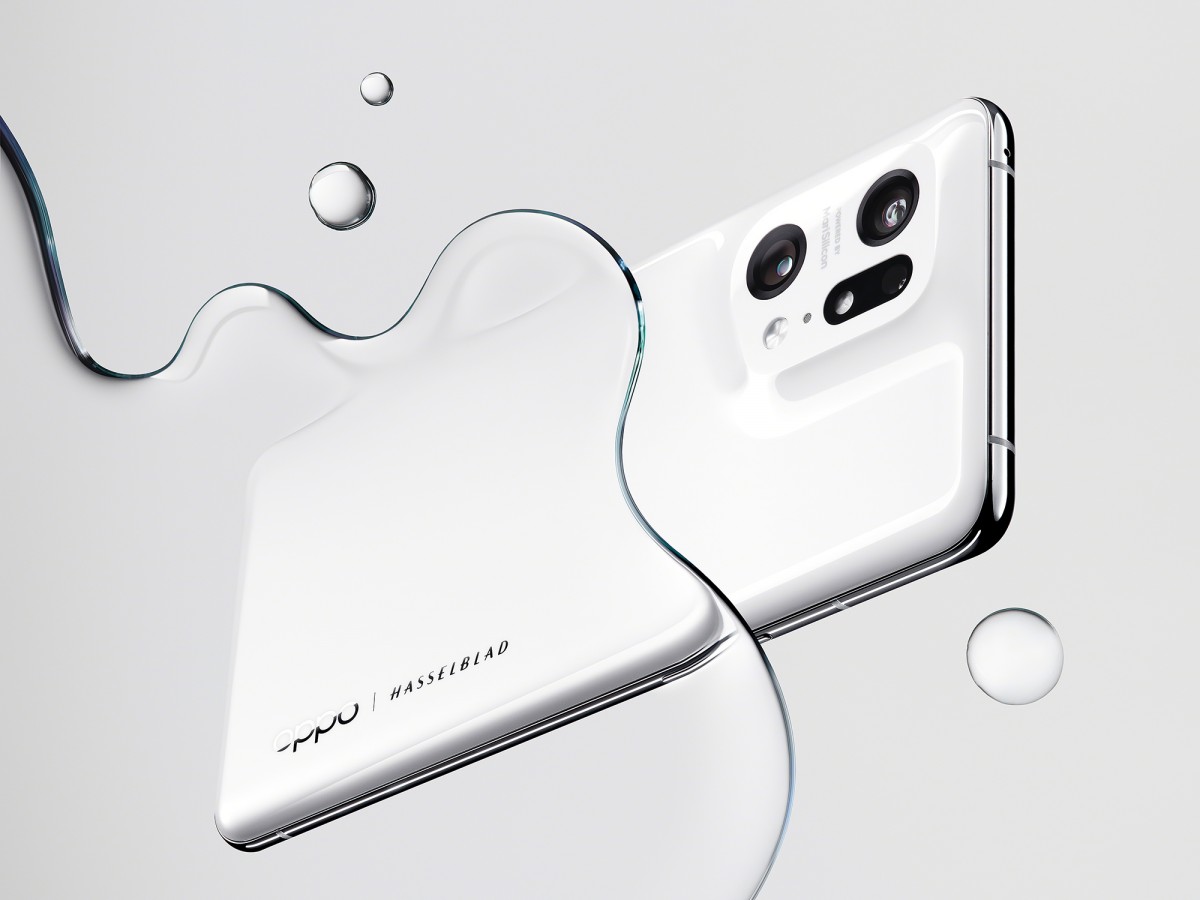 Seeing that both Oppo and Rolex are sponsors of Roland Garros got me thinking that actually there are interesting similarities between the two companies' strategies, at least when you consider Oppo's flagships. Hear me out – Rolex is "luxury" without actually being considered high horology, and it focuses on making very good products that may not, on the surface, "deserve" their price tags, but which have a lot of thought put into them, right down to minute details that most people might just miss, especially without ever trying one on. And yet people still aspire to own a Rolex.
Oppo has the first part of that definitely nailed, with its pricing for its top of the line devices as well as the sheer quality of those products and its exquisite attention to detail. So now it just needs to make people see the Find series as aspirational, and thus convince them to buy these phones in larger and larger numbers – and clearly sponsoring elite sports tournaments like Roland Garros is an important part of getting there, trying to create the association in your mind between a premium tournament like this and an Oppo phone.
This is exactly what Rolex has done for decades, not just with tennis but Formula 1 too and countless other events that are regarded as premium in one way or another. Oppo has started on a similar path, now it just needs to keep at it and up its marketing game more in places where brand awareness still lacks, like Europe.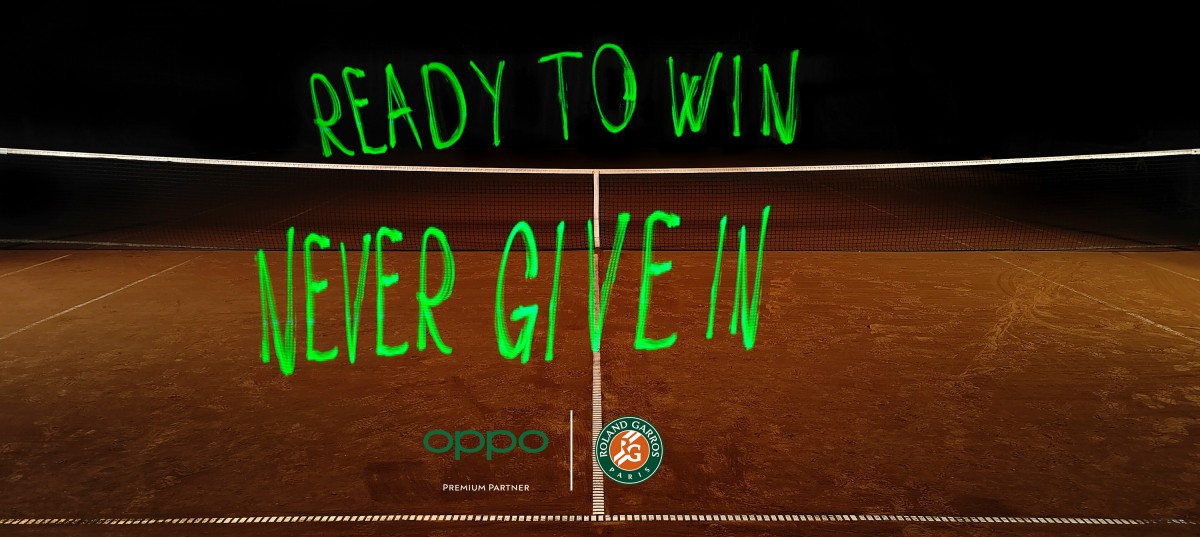 And then in a few years, maybe the association between the brand and the high-end stuff it sponsors will stick? We'll have to wait and see, but in the meantime, I hope Oppo keeps churning out flagship smartphones that are as good as the Find X5 Pro, and doesn't stop paying attention to details that other companies might just overlook – like the actual in-hand feel of using a device, the handling, the stutter-free and almost bug-free software experience, and the extremely fast charging.
This year it also used its own, in-house camera processing chip, the MariSilicon X, and I have no doubt it will continue to improve that in the future to keep the next Find series devices at the top of the camera game, which is where the Find X5 Pro definitely is at the moment. If you've made it this far and are interested to learn more about the Oppo Find X5 Pro, make sure you read our in-depth review.