A hundred limited edition Nothing phone (1) units go up on auction today
Carl Pei's new smartphone project, Nothing, showed off the phone (1) at the Ar Basel fair. There the company also revealed that the first 100 units produced will be auctioned off by StockX and all proceeds will go towards a community managed fund.
The auction started earlier today and will end 48 hours later. Again, only 100 units are available and each one has its serial number engraved on the side. If you want a piece of mobile tech history, you will have to make an account at StockX and place a bid.
The first Nothing phone (1), one of a hundred limited edition units
The bidding started low at just $156, but the highest bid has already risen to $2,000 (at the time of writing) and will probably keep going up. If you're interested, here is the phone (1) page on StockX.
The launch event for the Nothing phone (1) will be held on July 12, so only a few details are known at this point. Even the design has not been shown off in full, we have only seen the back and sides. Of course, this auction isn't about buying a new smartphone as it is about bragging rights and driving attention towards the phone (1).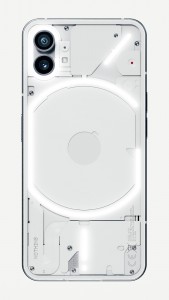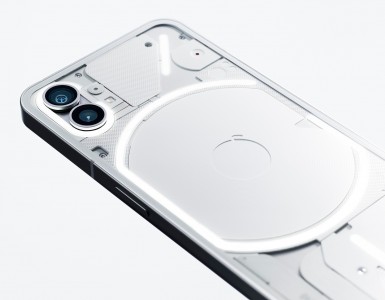 The Nothing phone (1) has 100% recycled aluminum frame, 50% eco-friendly plastics and cool lights
One interesting thing to note is the warning on the StockX page: "Nothing phone (1) is not fully supported in North America." Presumably, this is an issue with supported bands, but more importantly it suggests that Nothing does not plan to launch in the US (OnePlus is one of the few Chinese brands to gain a foothold there).
Anyway, if you do plan to use one of these limited edition Nothing phone (1) handsets, you can find the supported carriers for each country over on this page. And you should know that delivery will take up to 35 days, which likely coincides with the regular release of the phone (1).